Abster Equiopment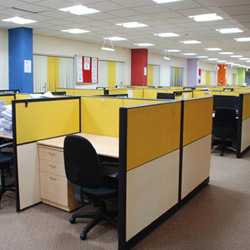 Abster Equipmets has over 15 years of experience in all aspects of Chemical, Pharmaceutical, Paint, food processing Machine and all types of mixer manufacture and over the years have developed considerable expertise in manufacturing complete range of Process Machinery for Unit Operations of Mixing and Drying such as Mixers, Agitated Dryers and Multiphase Reactors in India.
We have a range of products sauch as Sigma MIxer, Chemical Reaction Vessel, Ribbon Blebnder, Plough Mixer, Mixtruders, Dispersers, Double Arm Kneader, Planetary Mixer, Chemical Reactor, V-blender, Ribbon Blender, Double Cone Blender, Agitator, Sigma Mixer.
Abster Equipment Make Sigma Mixers is modern heavy duty mixer specially designed to produce uniform mixing and kneading heavier viscosity materials. It is suitable for many applications such as different kinds of dough's, stiff pastes, adhesives, polyester compounds, flush colors, brake lining compounds, resigns, soap, PVC coatings, rubber compounds, food dough, etc. Pug Mill mixers are examples of continuous mixers which often feature single or double Ribbon Type Mixeing designs.
Abster Equipment makes Double-Arm Kneading Mixers are batch mixers with 2 counter rotating blades of various shapes and feature different ways to discharge the product with a tilting mechanism being the most common. High Speed Disperser, High Shear Mixers and Dispersers are similar to agitator drives with high speed rotating impellers or rotors that "work" the fluid, creating flow and shear in an intensive mixing environment.